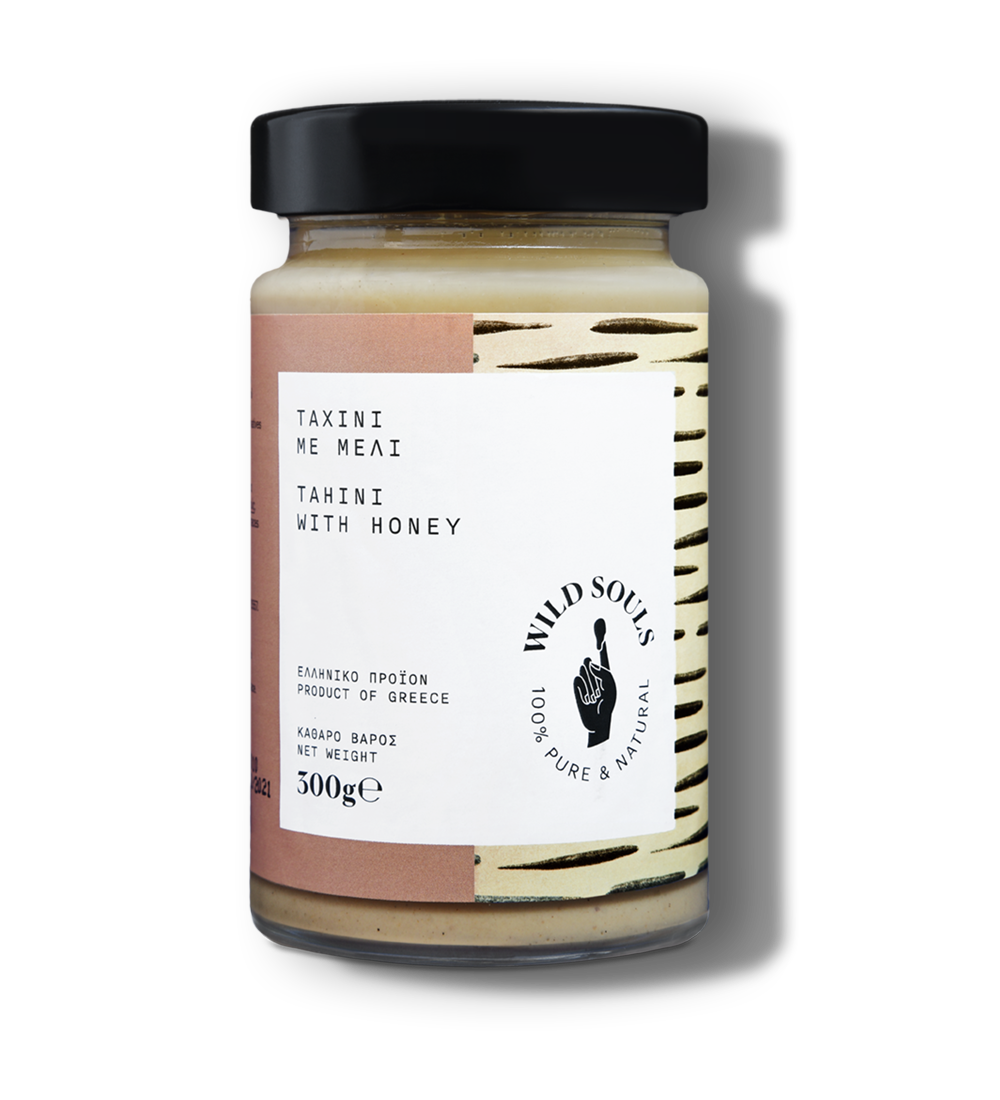 Tahini with Honey
Gluten Free
Palm Oil Free
Sugar Free
Preservative Free
GROUND SESAME SEEDS
HONEY 14%
When honey, the ultimate nutritional treat with low glycemic index, met tahini, the absolute superfood, a born-to-be-together combo was born!
Tahini with Honey
€5,90
In stock
| Nutrition Facts | Per 100 g |
| --- | --- |
| Energy | 2596kJ/627kcal |
| Fat | 51,8g |
| Of which saturates | 8,2g |
| Carbohydrates | 15,0g |
| Sugars | 10,5g |
| Fiber | 6,7g |
| Protein | 21,8g |
| Sodium | 0,03g |
May contain traces of peanuts or other dry nuts. The Perfect Source of Energy
Wild mommies are filled with excitement! The famous tahini and honey combo is a superb source of plant-based proteins and unlimited energy. It just takes a spoonful to indulge in an unparalleled gastronomic experience. Tahini with Honey is packed with antioxidants, calcium, magnesium, zinc and fibre that boost your immune system, dental health and bone strength!
Enjoy it
Warning! Once you try, you can't easily say goodbye! If your busy soul craves a deliciously fast treat, try making the easiest two-ingredient Wild cookies, with just Tahini with Honey and flour.