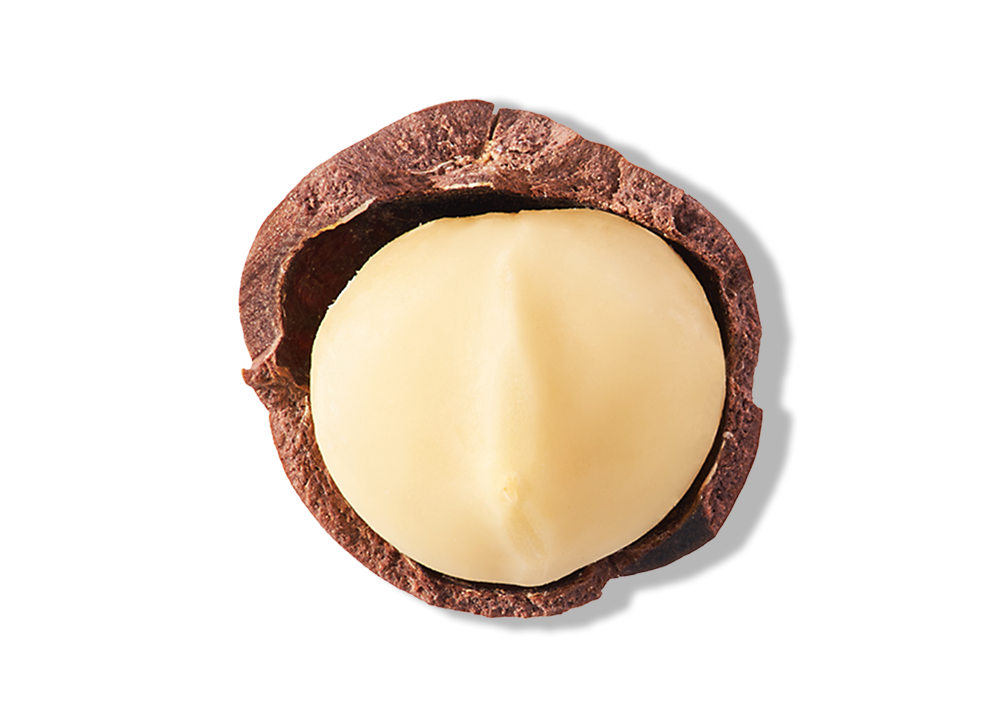 Macademia
Improvement of the lipidemic profile by reducing the total cholesterol and "bad" cholesterol levels in blood.
Rich in amino acids, such as magnesium, calcium, iron, zinc, selenium, and copper.
Cholesterol reduction (tocopherol and phytosterol)
Buttery flavour and texture due to its high concentration in monounsaturated fatty acids (75% fat by weight, 80% of which is monounsaturated).
| Nutrition Facts | Per 100 g |
| --- | --- |
| Energy | 3004kj/718kcal |
| Fat | 75,77g |
| Of which saturates | 12,061g |
| Carbohydrates | 13,82g |
| Of which sugars | 4,57g |
| Fibers | 8,6g |
| Protein | 7,91g |
| Sodium | 0,0125g |
Never ask a macadamia nut its age
We will start by giving you a piece of advice: Never ask a macadamia nut its age (just between us, these nuts are around 60.000 years old)! More specifically, they were discovered a long time ago in the Australian rainforest of the northeast coast. At first they were given many funny names like "Boombera" and "Kindal Kindal" and they were exchanged as gifts between tribes. So, in case you are given a macadamia as a gift, don't frown for it is precious.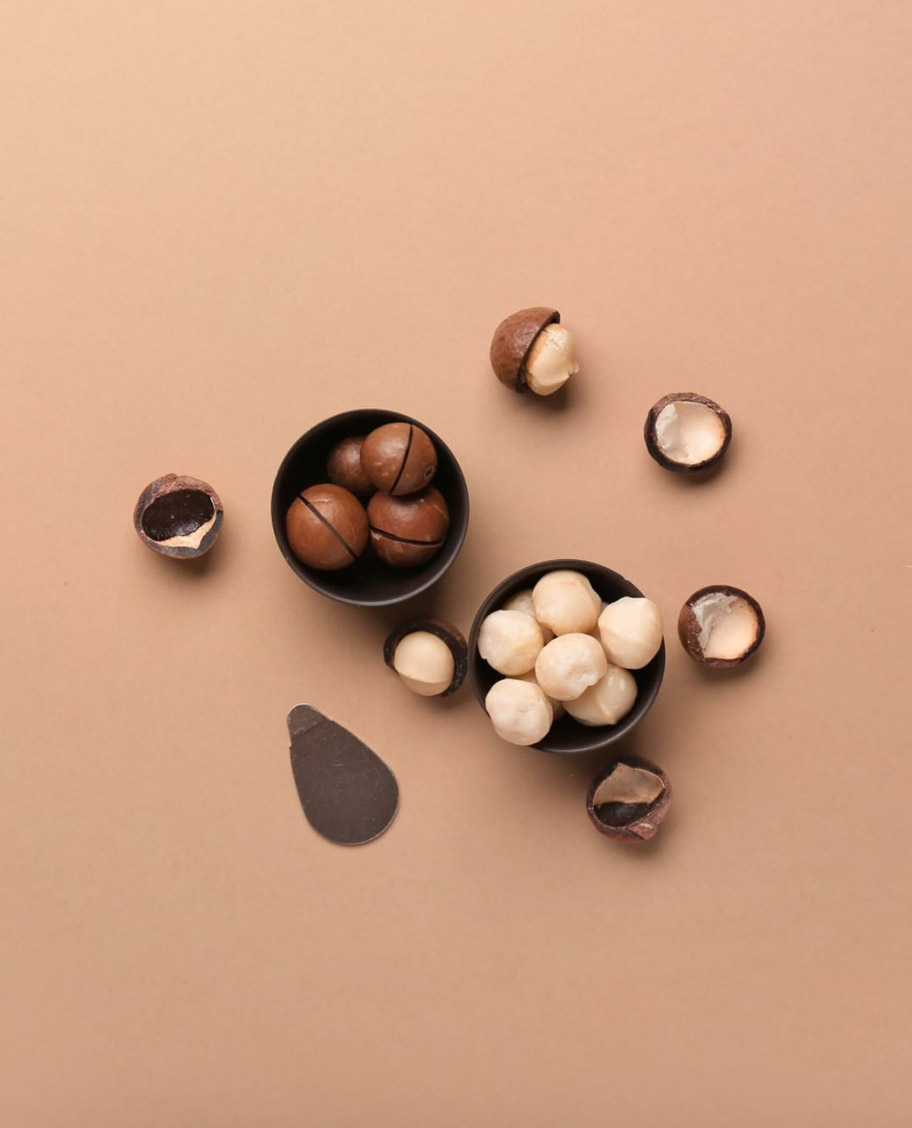 Today, these white buttery nutritional treasures grown in wild farms are considered an endangered species. There is a whole movement fighting for their preservation.
Like the proud Wild Souls that we are, we openly admit, we would do anything to keep them in our lives for as long as we can!