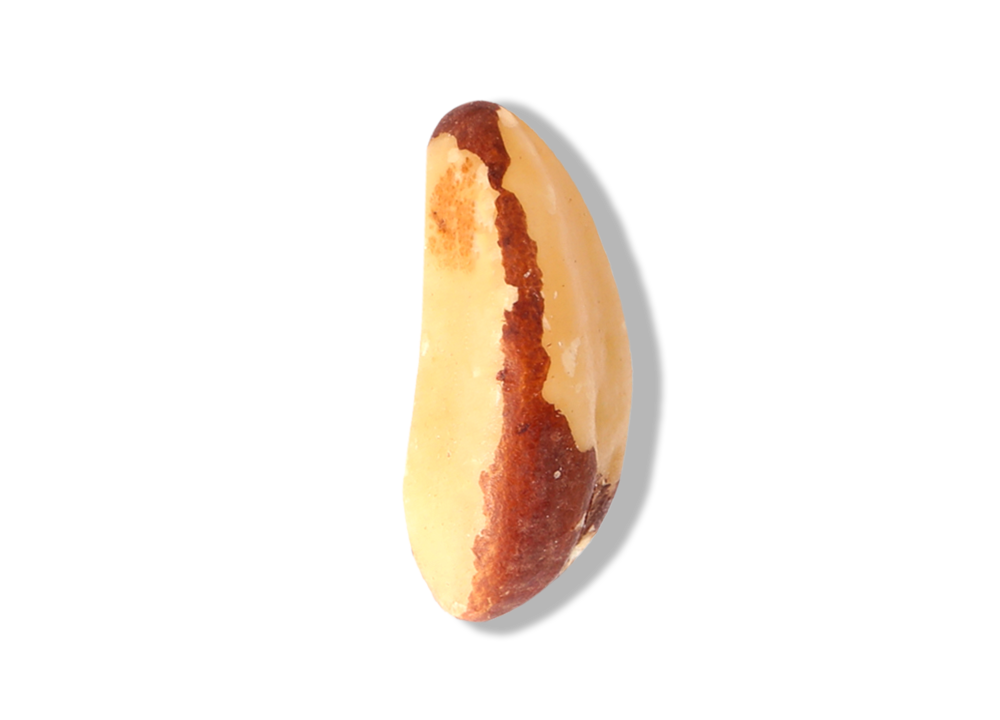 Brazil Nut
Just one Brazil nut meets 175% of our daily needs in selenium that helps with οur heart's health, resisting cancer, increasing fertility, learning ability and having a healthy thyroid
Antioxidant action
Healthy blood vessels and Heart (Copper, magnesium, zinc and fibre)
| Nutrition Facts | Per 100 g |
| --- | --- |
| Energy | 2985kJ/723kcal |
| Fat | 67,1g |
| Of which saturates | 16,1g |
| Carbohydrates | 11,7g |
| Of which sugars | 2,3g |
| Fibers | 7,5g |
| Protein | 14,3g |
| Sodium | <0,01g |
Brazil nuts are so distinct. They grow as bundles hanging from the thick branches that surround the trunk of their tree. They look like giant coconuts (Avoid standing underneath the tree, they might fall on your head!) and each of them contains between 12-24 nuts that are placed in an orange-like pattern.
The most curious thing about Brazil nuts is their ecological needs: In order to be produced they de- pend on a specific species of bee, on a special flower and on a particular rodent called Agoutis, which is the only animal that can actually break their tough shell and disperse their seeds!
Truth be told, Brazilian genes are very popular
From Gisele and Adriana Lima to Ronaldinho, Brazilians always had that "Je ne sais quoi' Well, we found that in the Brazilian Nuts!