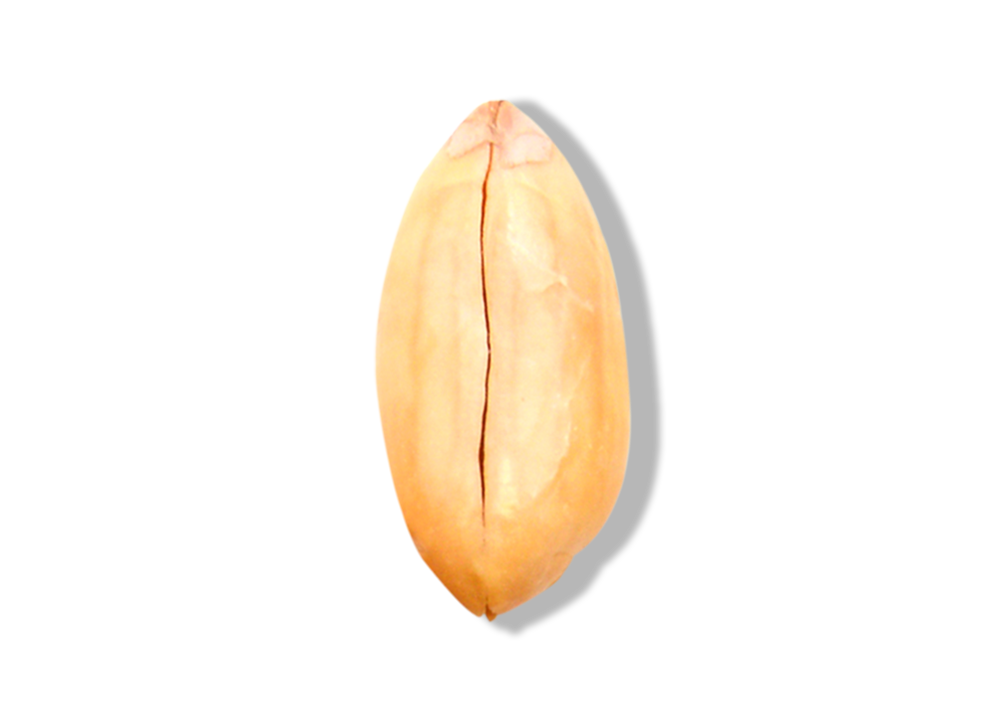 Roasted Peanut
Protein champion (25%)!
Healthy blood vessels and heart (resveratrol, potassium, magnesium, monounsaturated fatty
acids).
Antioxidant & anti-ageing properties (vitamin E, resveratol).
Good neurological/digestive system function.
Improvement of the Metabolic rate of carbohydrates/fatty acids.
Roasted Peanut
€3,50
In stock
| Nutritional Facts | Per 100 g |
| --- | --- |
| Energy | 2535kJ/612kcal |
| Fat | 49,7g |
| Of which saturates | 6,9g |
| Carbohydrates | 13,5g |
| Of which sugars | 4,2g |
| Fibers | 8,0g |
| Protein | 23,7g |
| Sodium | 0,01g |
Underneath their shell lies a long Wild story!
The mysterious peanut has kept a secret from us for many centuries: it actually belongs to the legume family!
However, we will not hold any grudges and because of their nutritional value, peanuts are consid- ered amongst the foods that, even in small quantities, can provide vast amount of beneficial ele- ments. In Old Testament's Genesis peanuts are described as precious gifts transferred by Jacob's sons from Canaan to Egypt. So, give a gift to you, your most precious friend, and show yourself how precious they are to you.