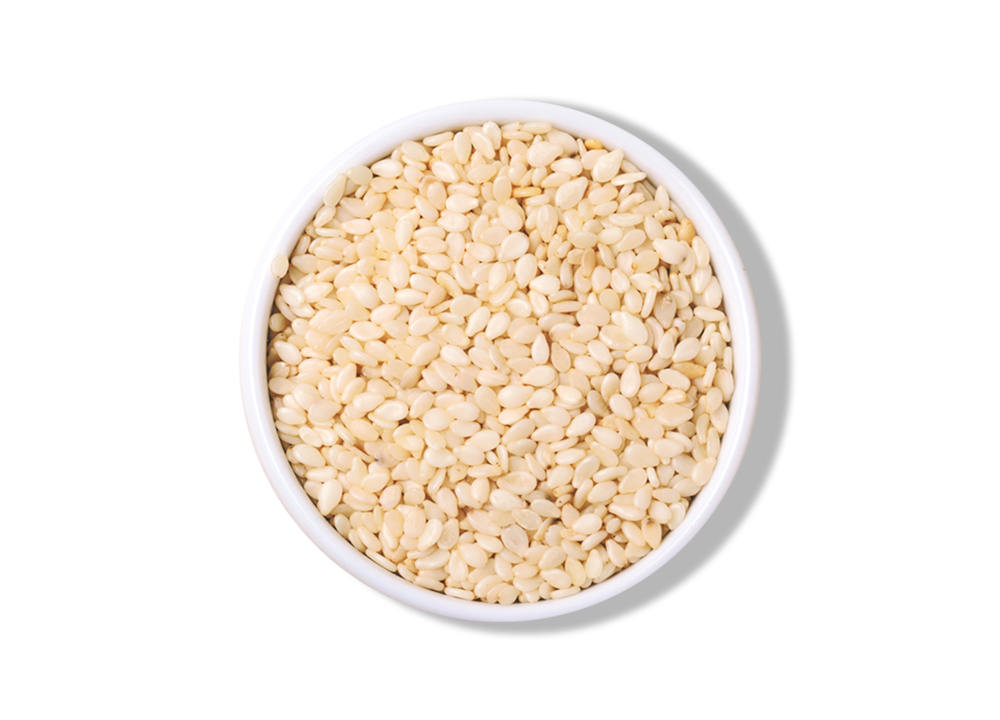 Roasted Sesame Seed
Healthy bones and teeth (calcium + magnesium/manganese + healthy fats + protein)
Reduction of total cholesterol levels & LDL (lignans: sesamine, sesamol)
Good neurological system function
Hunger control (vitamin B1 or thiamine, vitamin B3 or niacin)
Improvement of the Metabolic rate of carbohydrates/fatty acids.
Roasted Sesame Seed
€3,00
In stock
| Nutrition Facts | Per 100 g |
| --- | --- |
| Energy | 2783kJ/673kcal |
| Fat | 60,3g |
| Of which saturates | 9,5g |
| Carbohydrates | 3,6g |
| Of which sugars | 1,4g |
| Fibers | 7,8g |
| Protein | 25,3g |
| Sodium | 0g |
"Open sesame"
Did you too as a child, go in front of store's displays saying this magical quote? We still do! This quote from Ali Baba's tale is not accidental since Arabs always believed in the magical powers of sesame. Just like we do. In an even older reference, in an Assyrian myth, the Gods drank sesame wine the day before they created the world…
Undoubtedly divine!
Symbol of immortality, and a medicine, sesame has always been and still is the most adored source of energy for humans and of course it remains the key password to magical- ly open any door!