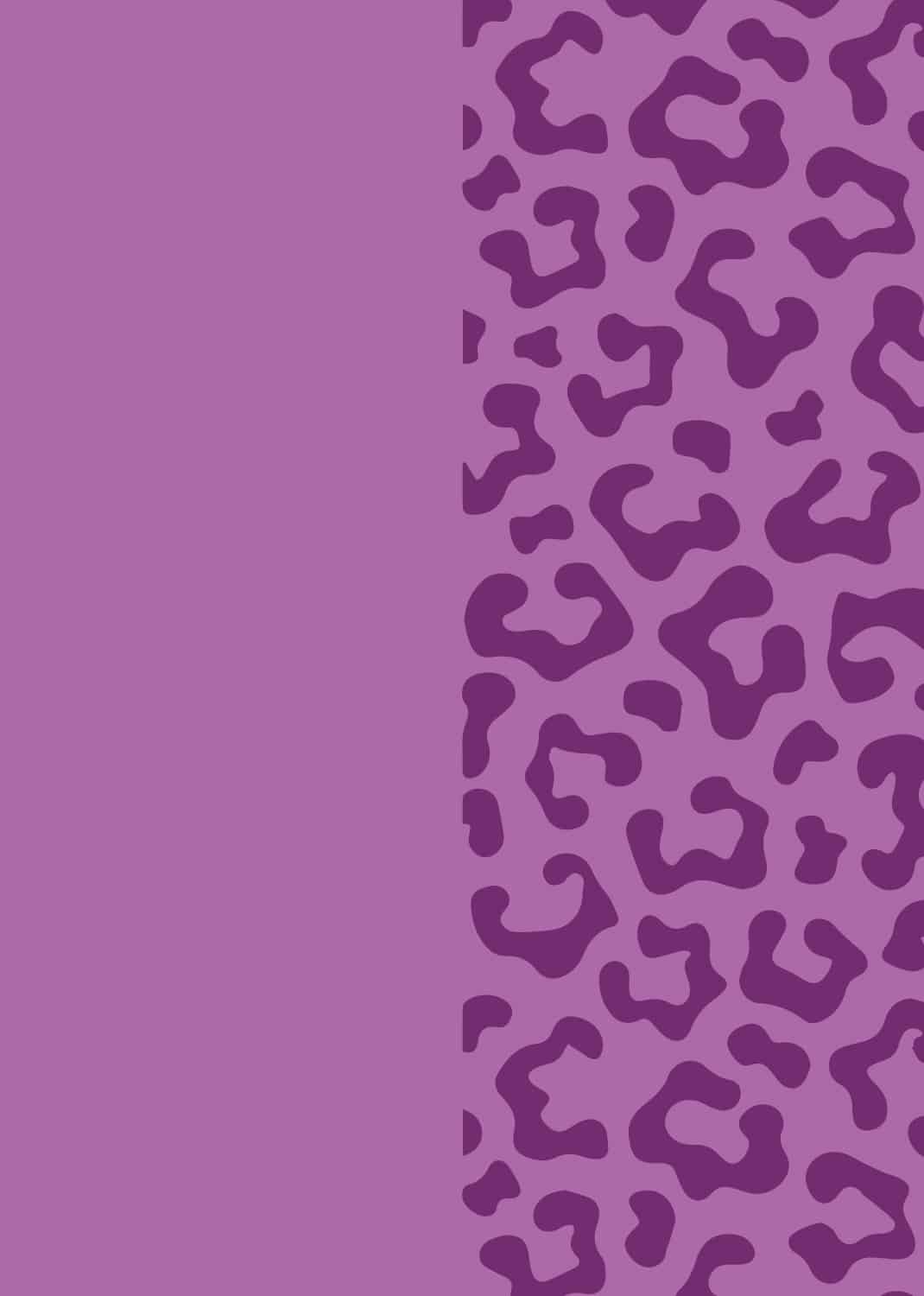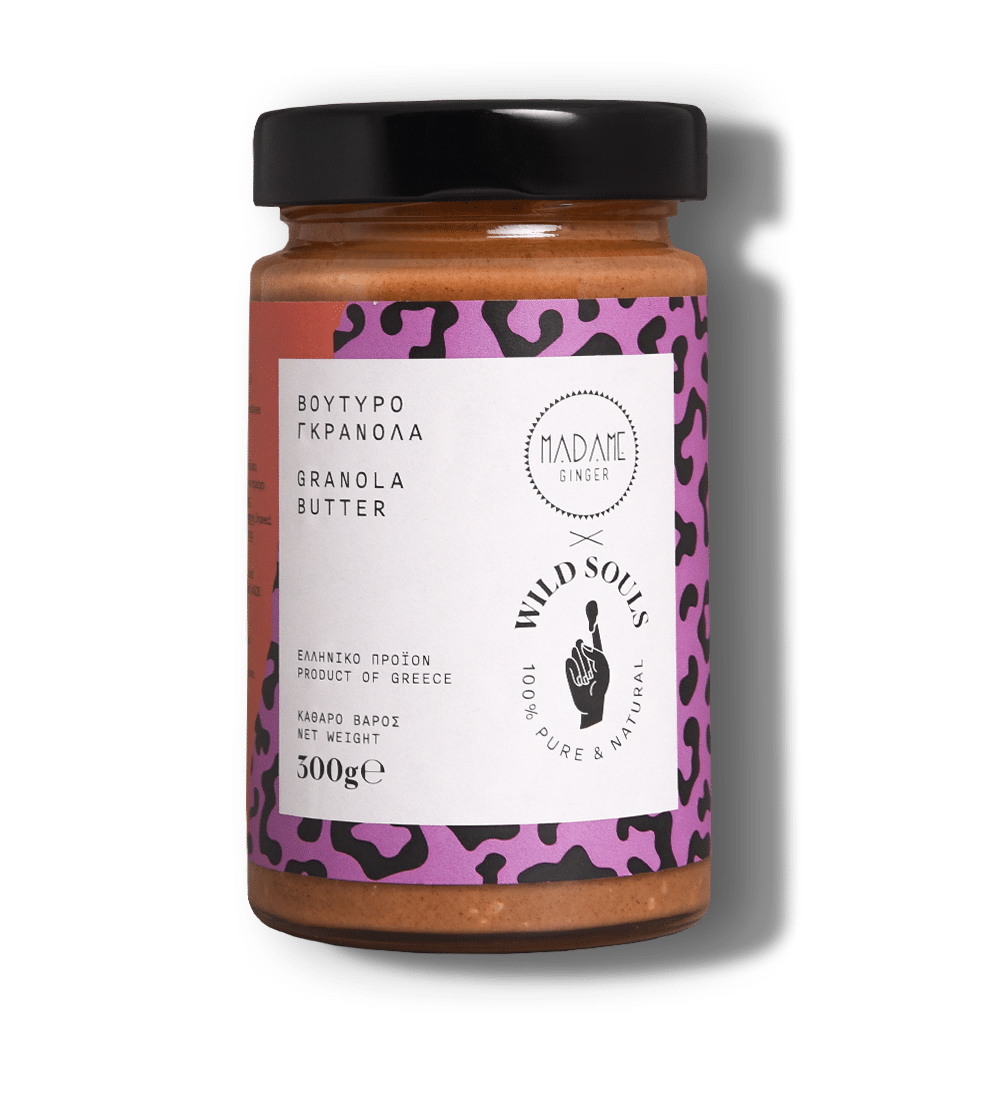 Granola Butter
Gluten Free
Palm Oil Free
Sugar Free
Preservative Free
GROUND ROASTED ALMONDS, DATES, VIRGIN SESAME OIL, OATS, SESAME, LINSEED, CINNAMON, GINGER
Granola Butter
€8,90
In stock
| Nutrition Facts | Ανά 100 g |
| --- | --- |
| Energy | 2459kj/594kcal |
| Fat | 47,3g |
| Of which saturates | 4,4g |
| Carbohydrates | 19,8g |
| Sugars | 12,3g |
| Fiber | 10,4g |
| Protein | 17,0g |
| Sodium | 0,01g |

May contain traces of peanuts or other nuts.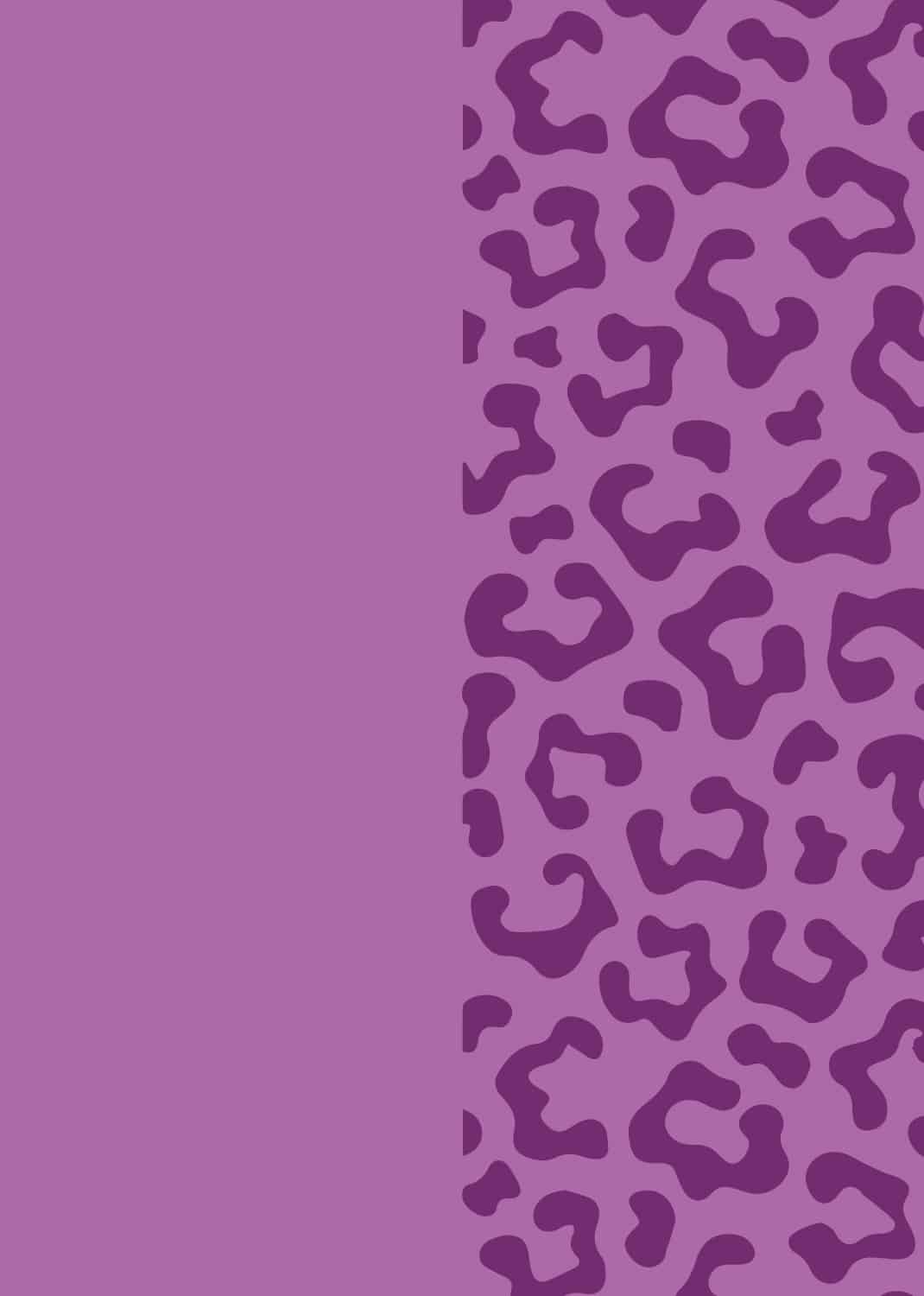 Madame Ginger x Wild Souls
The contact with the Madame Ginger team created the need for us to make a product together, which wherever you put it will evoke beautiful and warm feelings. We wanted it to be such a complete jar, everything you want in your breakfast. So you can put a spoonful in your coffee, on your bread, on your yogurt or mix it with some oats and make cookies. With this in mind we created Granola Butter.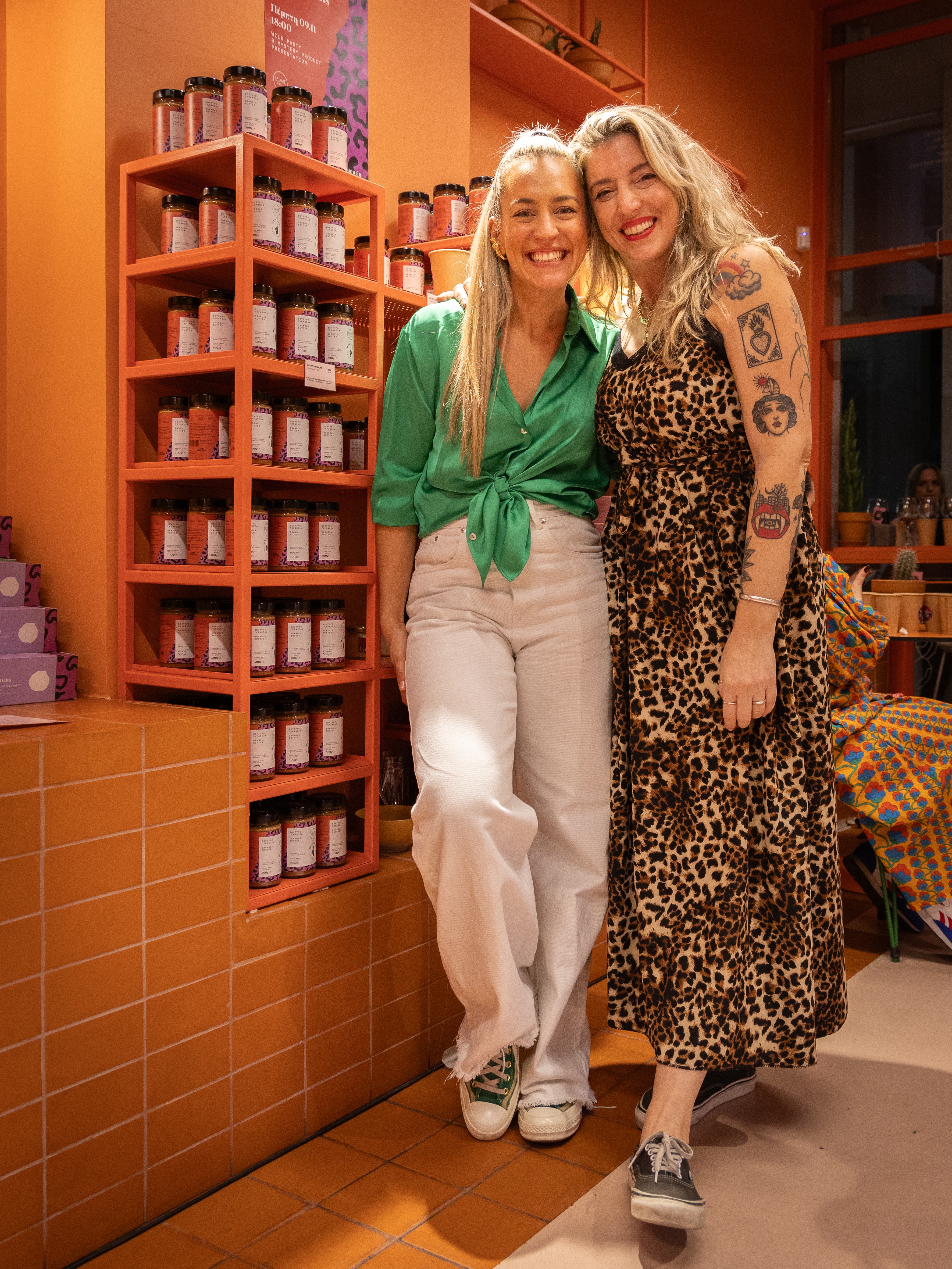 About Madame Ginger
MadameGinger.com, founded by Marilou Pantakis and co-owner Anna Halikia, is an online culinary magazine dedicated to food and the urban – ecologically conscious – lifestyle. It hosts hundreds of proven plant-based savory and sweet recipes and content about protecting the planet through everyday activities.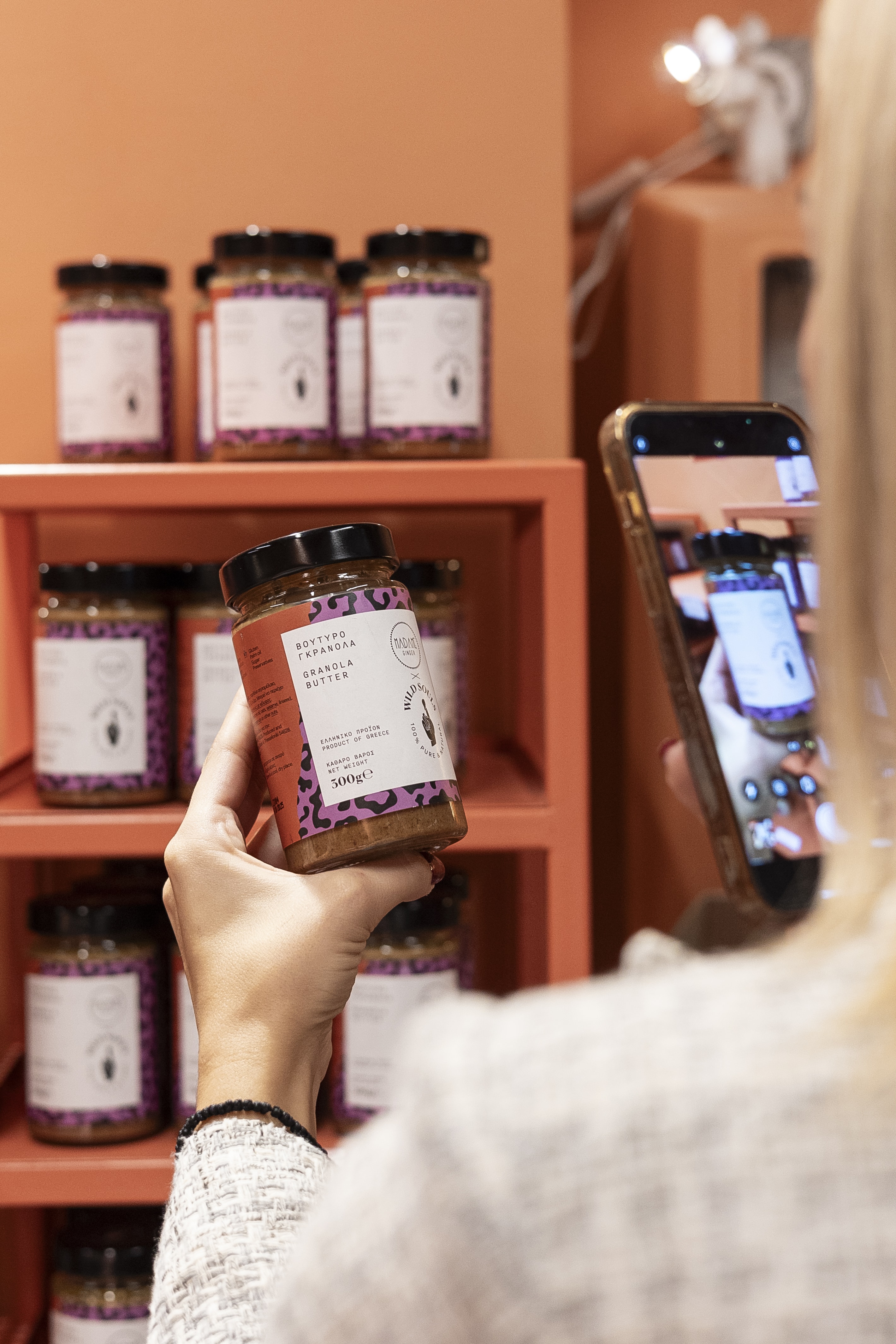 Wild Taste
Super almonds are one of the most important sources of vitamin E, which is a powerful antioxidant, fiber, protein, magnesium, phosphorus, potassium, iron and calcium. Flaxseed and sesame are high in omega-3 fats, rich sources of fiber and high-quality protein, high levels of antioxidants, calcium, magnesium, zinc. Dates are rich in magnesium, iron, potassium, a source of vitamin B, they give plenty of natural energy. Oats are a good source of quality protein, full of vitamins, minerals, fiber and antioxidants.