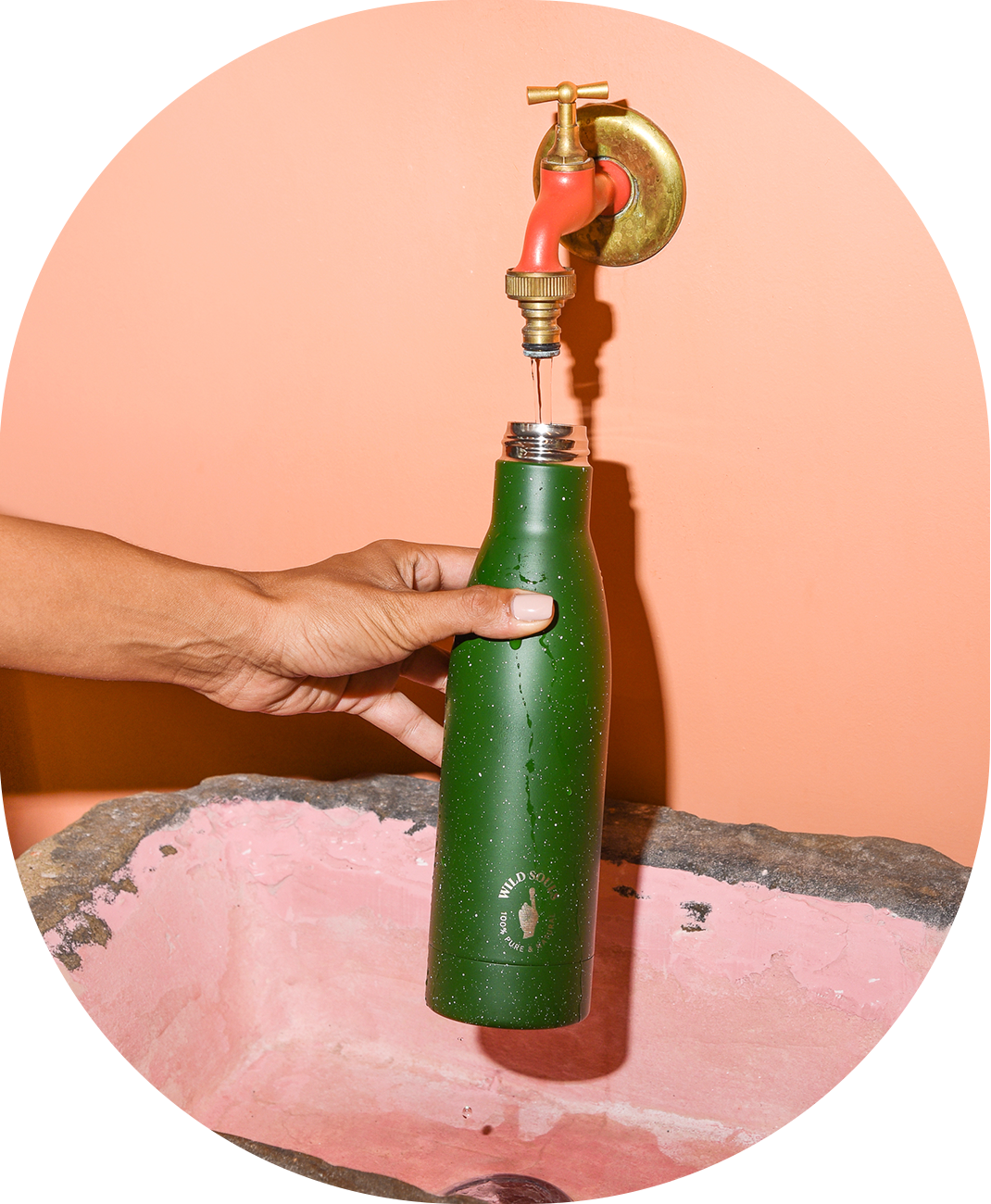 The Wild Water Bottle
Stainless Steel bottle with copper double-layered inner walls.
Between the inner walls, there is an air void, which ensures that your drink will be kept:
Warm for 12 hours
Cold for 48 hours
* As long as you close the lid tightly.
Yes, it's dishwasher friendly too.
The Wild Water Bottle
€23,00
In stock
F*CK Plastic
At the Wild Souls Concept Store no water is sold. We don't love plastic, we avoid expendable products and you will be rewarded with a discount if you bring your own water bottle.
At the entrance of our store, you will come across the Wild Stone, which is a water tap. You are more than welcome to fill your bottle with cool filtered water for free.
When you manufacture your own products, you can undoubtedly vouch for their high guaranteed quality.
When you wish to add to your collection of Wild treasures a water bottle, it must be of equivalent quality.
When you have the right connections, you can have a water bottle that can worthily be labeled as Wild.