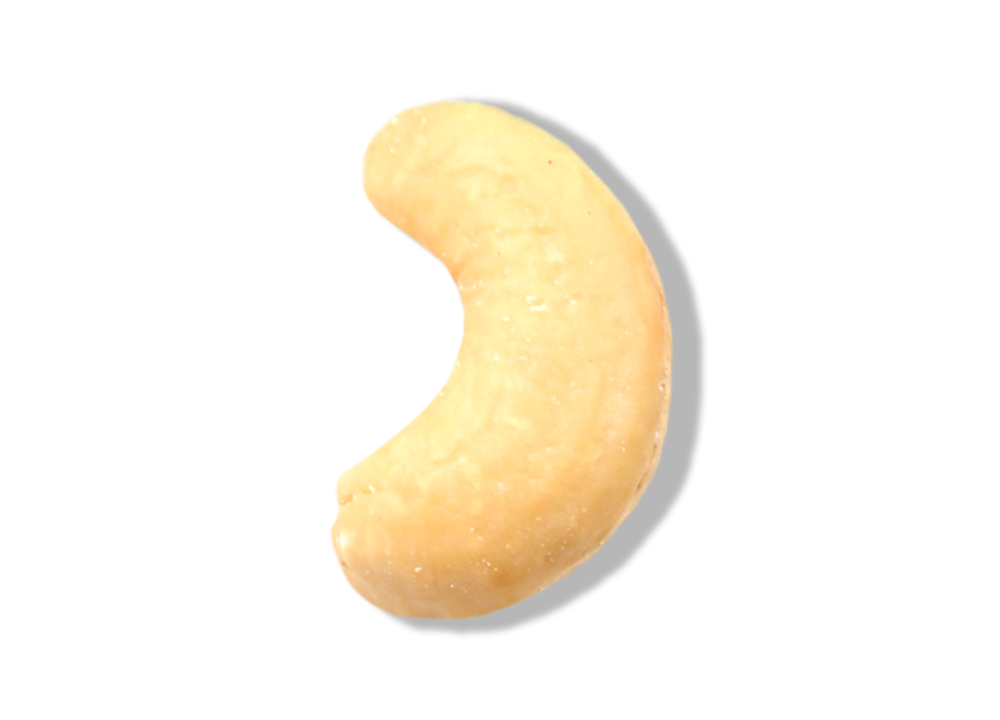 Raw Cashew
Immense content in copper.
High levels of health-promoting antioxidants .
Iron absorption and immune system invigoration.
Skin elasticity and hair health.
Antioxidant action => Anti-ageing (zinc, copper).
Concentrated energy source -> Athletes (30% carbohydrates).
Strong bones (magnesium, manganese, copper).
Cholesterol reduction (phytosterols).
| Nutrition Facts | Per 100 g |
| --- | --- |
| Energy | 2231kj/553kcal |
| Fat | 43,85g |
| Of which saturates | 7,783g |
| Carbohydrates | 30,19g |
| Of which sugars | 5,91g |
| Fibers | 3,3g |
| Protein | 18,22g |
| Sodium | 0,03g |
"Cashews grow hanging from the fruit of the cashew tree"
If an ancient Greek were to invite you for a walk, Wild cashews would be the snack that you would have, since their consumption was believed not only to amplify personal wisdom, but also to pro- mote overall mental and corporal health. Triptophan is the reason that cashews are. even more im- portant to us, the Wild types. It is an essential amino acid that awakens serotonin production, the good and Wild mood hormone, so yes, you have many reasons to dive into a bowl with this Wild miracle!