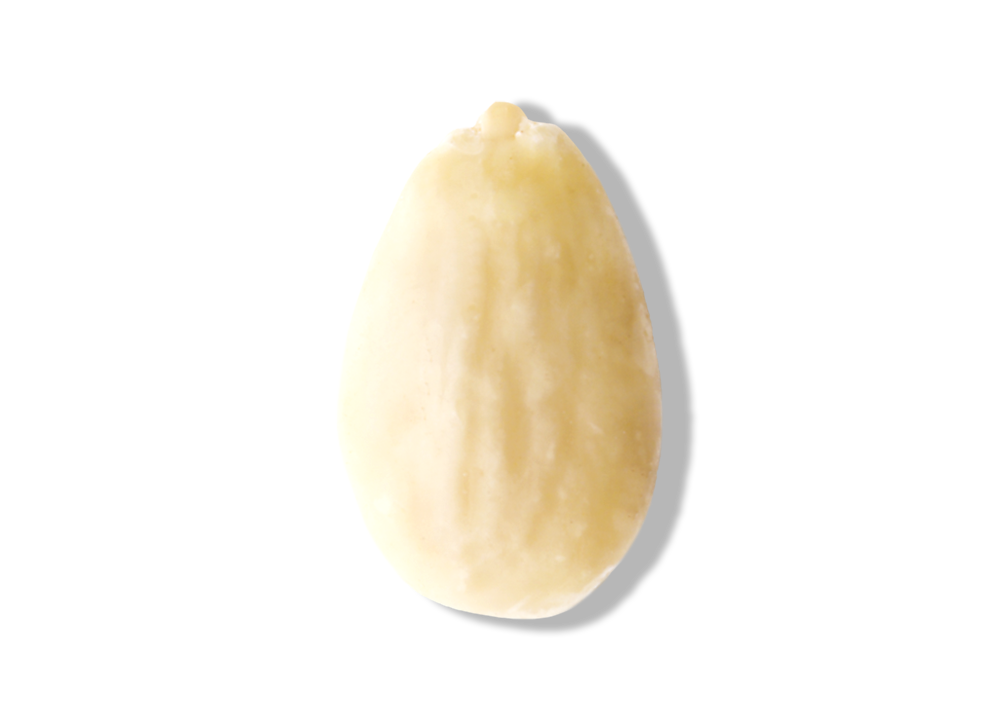 Raw Blanched Almond
The perfect source of Vitamin E
Healthy blood vessels & heart (potassium, magnesium, monounsaturated fats & fibre)
Strong bones & teeth (calcium/phosphorus + manganese/magnesium + fats + protein)
Libido & fertility, strong antioxidant action (vitamin Ε, zinc, copper)
Good for eyesight (vitamin Ε, vitamin B2 or riboflavin, phosphorus)
Your stomach just found its best friend (magnesium, fibre)
Raw Blanched Almond
€5,00
In stock
| Nutrition Facts | Per 100 g |
| --- | --- |
| Energy | 2422kJ/579kcal |
| Fat | 49,93g |
| Of which saturates | 3,953g |
| Carbohydrates | 21,55g |
| Of which sugars | 4,35g |
| Fibers | 12,5g |
| Protein | 21,15g |
| Sodium | 0,025g |
To some civilisations the almond tree has been synonymous with the tree of life. Even Plato, in Re- public, considered almonds as the base of the citizen's diet. To us, the almond tree is a symbol of the Wild, or even Spring incarnated.
So, it is understandable if you can't decide whether you love it because of its flowers, of its seeds or of its symbolisms.
Don't worry, though, we will tell you. You love it for all the reasons above because it's a Wild trea- sure!